Dospel
DOSPEL as the Ventilation Systems Leader has 46 years of experience in the ventilation market and is one of the most recognized brands in the industry. The dynamic development of the company has strengthened the position of the Ventilation Systems Leader, and the export of products to over 50 countries around the world continues to strengthen this position. Due to the wide range of products, DOSPEL has dominated the Polish ventilation market. The offer includes many models of domestic fans that will not only ensure high air quality, but also aesthetically complement your interior design. DOSPEL also offers industrial fans, elements of ventilation systems, ventilation systems with recuperation and ventilation and air conditioning units for your company. Our R&D team, following new technical and technological solutions, is constantly improving the design, durability and functionality of our products. The quality of DOSPEL is confirmed by many certificates.
Dear customer, below you can find our virtual catalogue where you can browse our offer in a simple and user-friendly way, without unnecessary file downloading.
Our assortment includes domestic, bathroom, duct, industrial and roof fans. Our offer also includes venting ducts ends, ventilation grilles and ventilation ducts. The assortment also includes ventilation units with recuperation, industrial units and heating-ventilation devices.
Over 46 years of experience
We are proud to consistently move forward towards better air quality for 46 years. Each experience makes us stronger. Our products are reliable and aesthetic, and the joy of satisfied customers is priceless. Thanks to our experience, we are able to cope with any task. Throughout the period of our activity, we have been improving our products, thanks to which we have become the market leader in ventilation.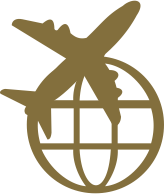 Worldwide coverage
The modern development of communication technology allows us to reach the farthest corners of the world with our offer. We prefer face-to-face meetings so that the relationship with our clients is based on friendly connection. We export products to over 50 countries around the world. During 46 years of operation, we have managed to gain the trust of many customers. Our ventilation systems have reached the farthest corners of the world.
Best solutions
From the very beginning, Dospel has relied on innovative, yet simple and intuitive solutions. A large R&D team works on our development every day to improve our solutions. Thanks to this, our ventilation can cope with any task and is so reliable. Their work and commitment made us the market leader in ventilation and we do not intend to stop there, we strive for perfection.
A wide range of products
This extensive experience allowed the number of products on offer to exceed 1000. This amount is impressive. Thanks to such a wide range of products, we are able to meet the needs of even the most demanding customers; from home ventilation through industrial fans and home recuperation to large air handling units serving industrial facilities.
Comprehensive offer
As a ventilation leader, we operate comprehensively. We offer not only products, but entire ventilation systems. Our experienced team of specialists will help you to customize the best ventilation system to suit your needs, giving you the best tailored ventilation system so that you can enjoy clean air in your home and office.
Experienced team
We have a well-coordinated team of specialists who work every day to improve our ventilation systems, thanks to which we are the ventilation leader on the market. Experience and motivation to act are the basis of our team. We create an atmosphere where everyone has the space to be creative with passion, which translates into good working conditions and professionalism in our actions.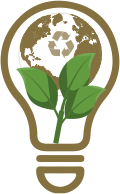 Energy efficiency and ecology
Out of concern for you and the environment, Dospel creates environmentally friendly products. Our ventilation systems meet the Ecodesign standards (ErP Directive), which means that we save energy. DOSPEL's offer includes special MAB filters that block pollutants from the environment. It is the best protection against smog, dust and particles that pose a health risk.